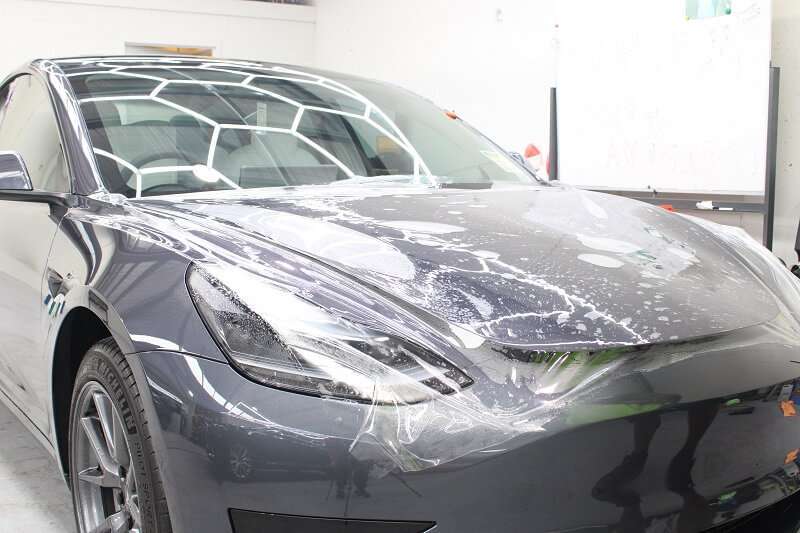 Paint Protection Film in Melbourne
Do you want to protect the paintwork of your car from scratches, dents and other types of damage? At Lavado Automobile, we offer paint protection film (PPF) installation services to help you maintain the pristine look of your car for longer. Our technicians can apply this clear, durable film to the exterior of your car. Made from strong and flexible thermoplastic urethane, the material can withstand harsh weather conditions and resist various impacts. Our car detailing studio offers the best quality car paint protection film in Melbourne that's custom-fit to every car.
Why Get Paint Protection Film for Cars?
There are many reasons why you should consider getting paint protection film for cars. The right film can protect paint from scratches, chips and other forms of damage caused by contact with rocks, gravel, sand and other types of road debris. PPF acts as an effective barrier that protects the paint from these materials.
PPF can also reduce if not prevent damage caused by UV rays, acid rain, bird droppings and other environmental elements that can contribute to a dull and unattractive appearance. PPF provides a layer of protection that can prevent these issues. In addition, PPF is virtually invisible, so it won't detract from the appearance of your car.
For these reasons, PPF is an excellent investment for car owners. Our customers can enjoy peace of mind knowing their cars are protected from damage caused by everyday wear and tear.
Get in Touch with Us Today
You can't go wrong choosing Lavado Automobile for car paint protection in Melbourne. Get in touch with us today by calling +61 466 255 601 or filling out our
online enquiry form
.